YPT Houston: Food Bank Volunteer Event
05/02/2023 06:00 PM - 09:00 PM CT
Description
Dear YPT Members and Friends,
Please join us for a Houston Food Bank Volunteer Event on May 2nd from 06:00 - 09:00 pm at Houston Food Bank (535 Portwall St, Houston, TX, 77029).
About the event: Varies with the makeup volunteers for the shift. Most of the projects at the warehouse involve the inspection, sorting, and repackaging of donated food items for community distribution.
Instructions:
1. Must register at the YPT Houston event page LINK
2. You

must register

on the Houston Food Bank page (create an account if you are a new member). Click this LINK and signup/log in, it will automatically take you to YPT event time and asks for "REGISTER".
3. Attire Information: CLOSED-TOE SHOES REQUIRED - casual dress, long pants (preferred), t-shirt with sleeves. Bring work gloves if desired.
4. Parking: If space permits it, you may park in the front parking lot, but in the event of a large volunteer turnout, you may be directed to our overflow lot located behind the building.
5. Outside food/drinks are not allowed.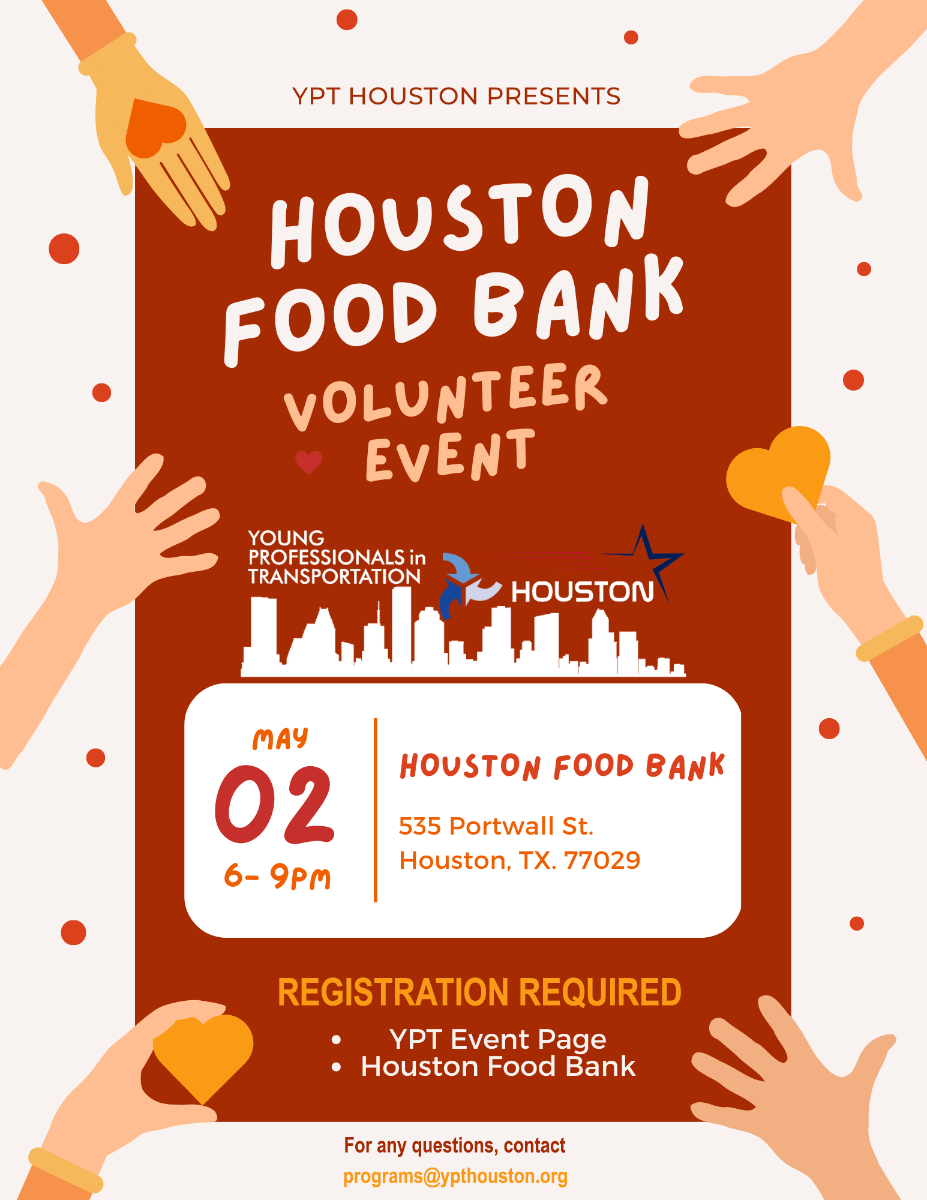 To become a member ($20/year), please signup here: https://yptransportation.app.neoncrm.com/np/clients/yptransportation/membershipJoin.jsp
Thank you,
Sai Kalakuntla, Director of Communications
Communications@ypthouston.org
YPT Houston
Follow our LinkedIn page: https://www.linkedin.com/company/young-professionals-in-transportation-ypt-houston-chapter/