Rice Business Executive Education: Leading Innovation - Houston, TX
05/02/2023 08:00 AM - 05/04/2023 05:00 PM CT
Description
YPT International has partnered with Rice University in Houston, TX to offer an EXCLUSIVE offer for our members to register for their Executive Education program!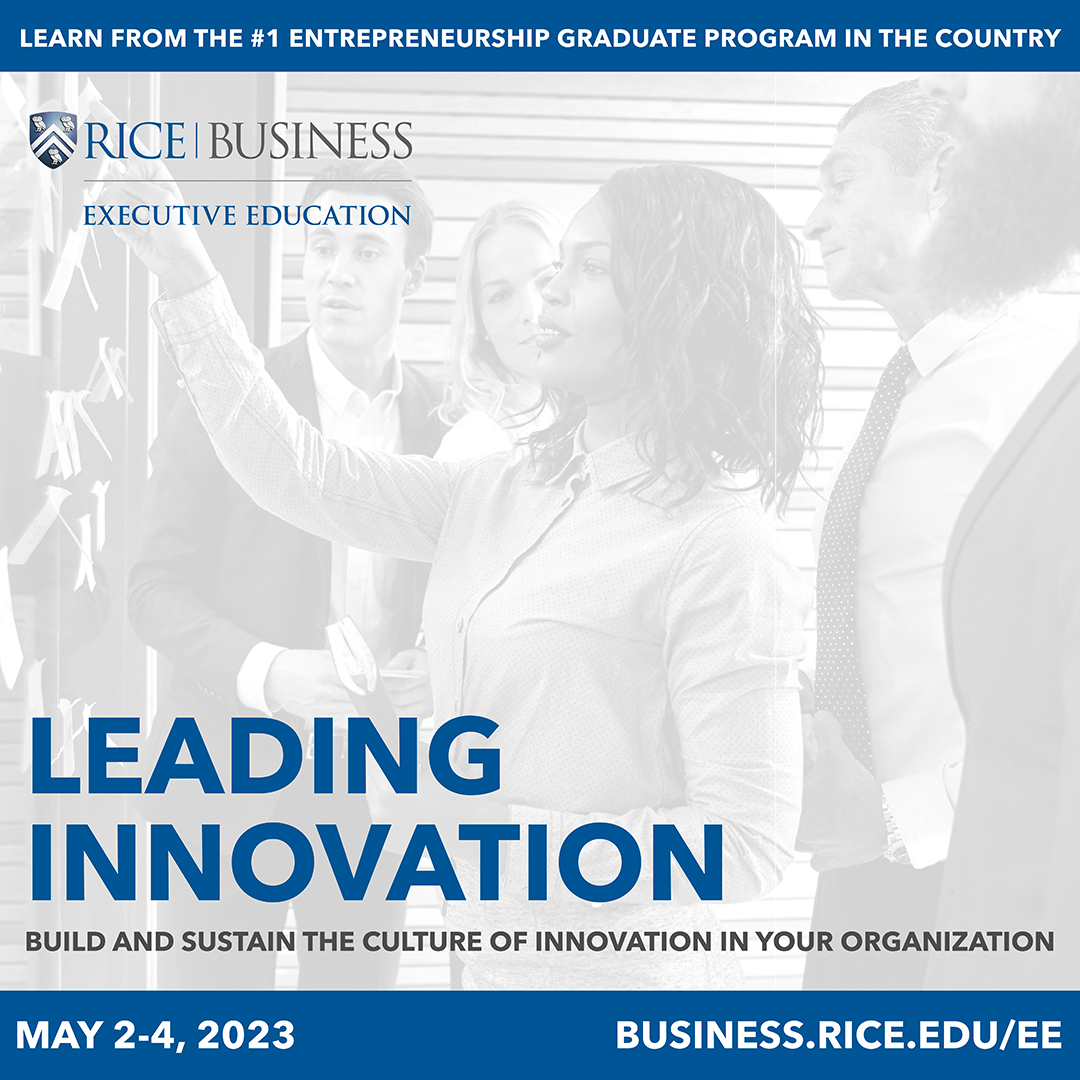 Our sponsor, Rice Business Executive Education, is conducting a program featuring our Board of Advisors Member, Kimberly Williams of Houston Metro, plus other innovation experts for Leading Innovation taking place May 2-4.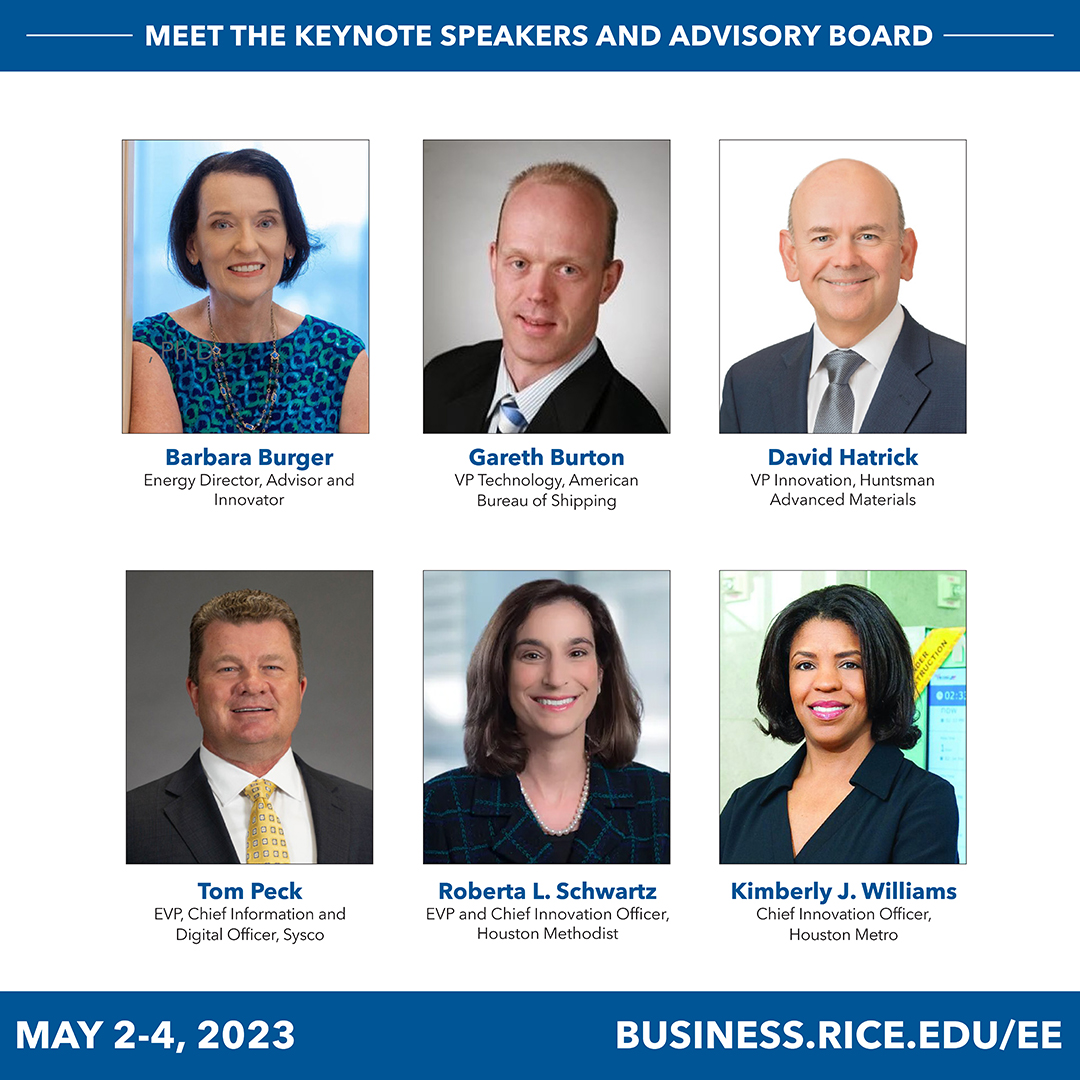 Course Description:
At an organization where big ideas are always brewing, the three core elements of an innovation strategy are people, process, and culture. Now you just need to understand how to apply it to your organization.
Learn from the leading scholar on creativity and innovation along with in-depth discussions from top industry innovators on how to identify, cultivate and manage innovation at the individual, team, and organizational levels.
Come away with skills to lead innovation at your own organization and create and sustain an innovation culture.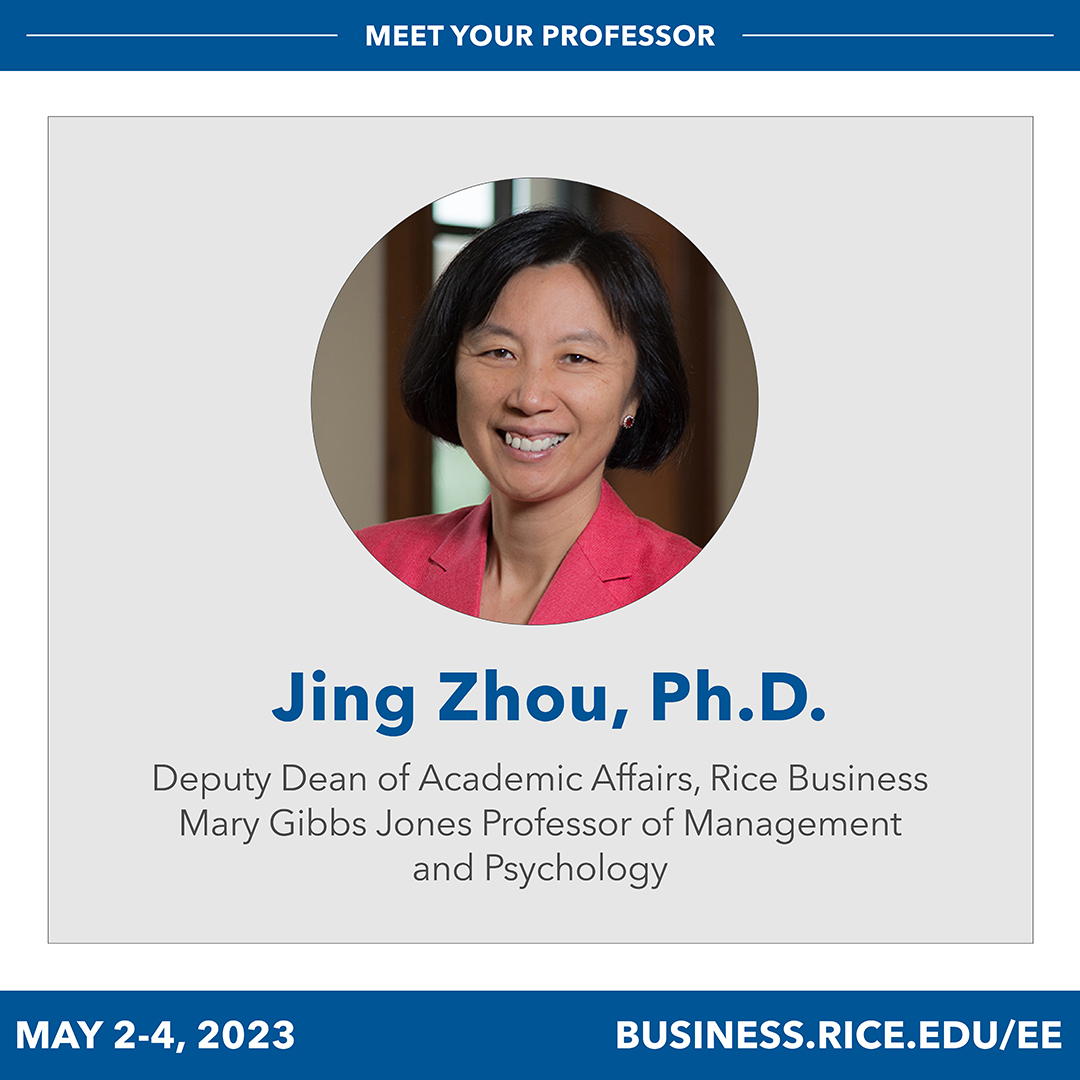 Registration:
Don't wait! Priority deadline is April 16.
For group registration and offers, email zoran.perunovic@rice.edu
Program Link: https://business.rice.edu/executive-education/open-enrollment-programs/leading-innovation
Special YPT discount code: 23104RBEE
We hope some of you are able to attend this incredible educational opportunity with a chance to mingle with one of our most tenured Board of Advisors!